Arrow Physiotherapy is proud to be offering the GLA:D (TM) program for patients with hip and/or knee arthritis symptoms. The GLA:D (TM) program is considered to be the best first-line treatment for hip & knee arthritis. It is an education & exercise program developed by researchers in Denmark for people with hip and/or knee osteoarthritis symptoms.
What is the GLA:D (TM) program?
The GLA:D (TM) program involves education and exercise components, which reflect the latest evidence in osteoarthritis (OA) research. It also includes feedback from people with OA and trainers on what works in the real world to help patients manage OA symptoms.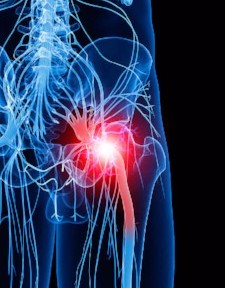 GLA:D (TM) Australia training consists of:
An initial one-to-one assessment consultation with a physiotherapist to ensure your suitability for the program, collecting base-line data on your current functional ability, explain the program to you in detail and answer any questions you may have.
Two education sessions (90 minutes each) which teach you about OA, how the GLA:D (TM) Australia exercises improve joint stability, and how to retain this improved joint stability outside of the program.
Group neuromuscular training sessions (60 minutes each) twice a week for six weeks (total 12 sessions) to improve muscle control of the joint which leads to reduction in symptoms and improved quality of life.
For further information about the GLA:D (TM) program, call 8850 7770 and we will be able to assist or for generic information relating to the program visit https://gladaustralia.com.au/
GLA:D (TM) programs at Arrow Physiotherapy run in 7 week blocks at regular intervals across the year. The days and times that we run the GLA:D program, vary between the blocks that we run. Our next GLA:D (TM) program commencing on 17 June 2019 is FULL. 
Our next program where there are vacancies will commence in August. For information regarding this program or to book on to this program, please phone our practice manager Nicole on (02) 8850 7770 or email her by clicking this link.
The programs run for 7 weeks (2 x 1 hour exercise sessions each week for 6 weeks + 2 x 1.5 hour education sessions towards the beginning of the program). All participants will need to complete an initial consultation, with the physiotherapist running the program, prior to the program commencing. A follow-up assessment is also conducted 3 months after the program to measure your success. The GLA:D (TM) programs at Arrow Physiotherapy are run by Chris Musgrave (physiotherapist).
To express interest in upcoming programs or if you have any questions, please contact the clinic on 8850 7770 or email the clinic at arrow@arrowphysiotherapy.com.au.